Hospitality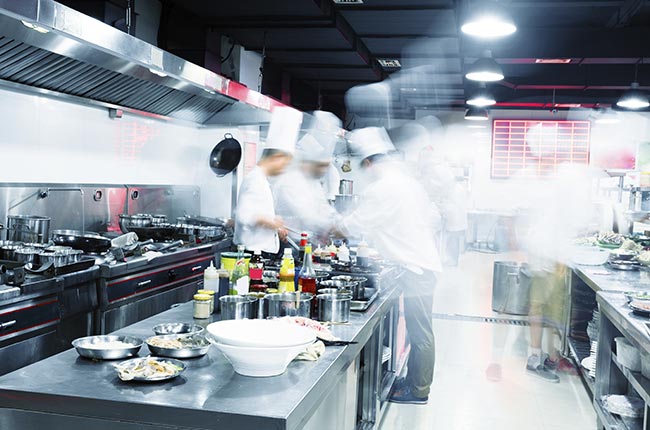 People are at the heart of hospitality services. And, when it comes to people, safety matters most. In 2014, it was estimated that there was a civilian fire death every 2 hours and 41 minutes and a civilian fire injury every 33 minutes. In the hospitality industry, people are the most important asset. FLN has the solutions to help protect your customers and your employees.
FLN provides standard and specialty extinguishers for use in common areas, electrical areas, offices, and kitchens. Featuring a user friendly design and a throw range of up to 5 meters, the wet chemical extinguisher enhances firefighting performance for the unskilled user, making it a great choice for common areas. Kitchens pose special fire hazard from hot oils, grease and fats. FNL's wet chemical extinguisher is highly suitable for those dangers as well, and is available in a wheeled 50 liter version, giving you maximum protection.
FLN's full-range of application-specific, high-performance portable extinguisher solutions help your safety managers protect what matters most- your patrons, your staff, and your continued services. No matter the requirement, FLN has a portable extinguisher for your need.
Featured Products