Manufacturing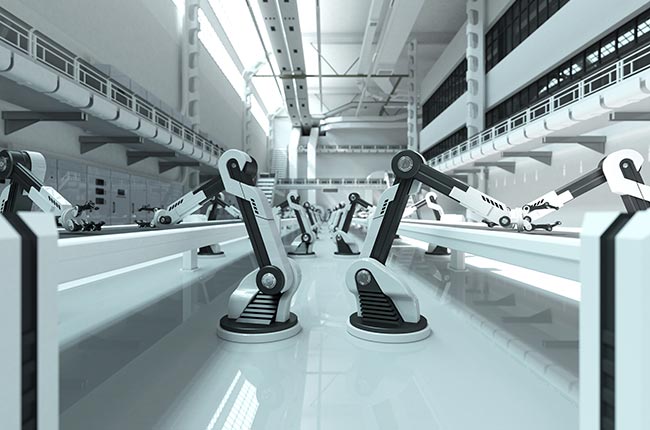 By their very nature, many manufacturing facilities are considered high fire-risk areas. Safety managers are challenged daily to provide both effective fire prevention practices coupled with effective, quick-response fire suppression solutions for a number of processes and mobile equipment.
The proper fire protection solutions can help reduce the risk of asset loss.
FLN's comprehensive range of portable extinguishers will help secure your most hazardous areas and all types and phases of manufacturing processes like production, processing, stockage and logistics from the control rooms and electrical areas, to your paint spray and mixing areas, and machining centers. Inside a company there are many different departments which need tailor-made solutions for fire protection. The large range of FLN products covers all your needs. Beside the usual fire agents like powder and foam, FLN offers special extinguishers on the base of metal fire powder or water mist or special additives like F-500.
FLN's F-500 is a tried-and-tested extinguishing water additive, which, thanks to its unique characteristics, shows particularly good extinguishing effects. The extinguishing agent is fluorine-free but is nonetheless approved for fires of classes A and B. The main applications for this fire extinguisher are fires of solid materials, in particular plastics (including SLCs - small load carriers), rubber, batteries and photovoltaic systems as well as storage areas, manufacturing facilities and workshops. The specially designed VENTURI jet pipes in combination with the F-500 extinguishing agent offer fire brigades an environmentally friendly and more effective way of extinguishing almost any fire. Vehicle fires for example are brought under control much quicker, with much less water and without any foaming agents containing fluorine.
A full-range of application-specific, FLN portable extinguishers are powerful and flexible enough for all types of fire risk and help you protect what matters most- your employees and your continued manufacturing operations. No matter the requirement, FLN has a portable extinguisher for your need.
Featured Products