Products
// Catalogue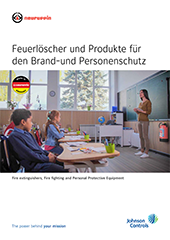 Browse
---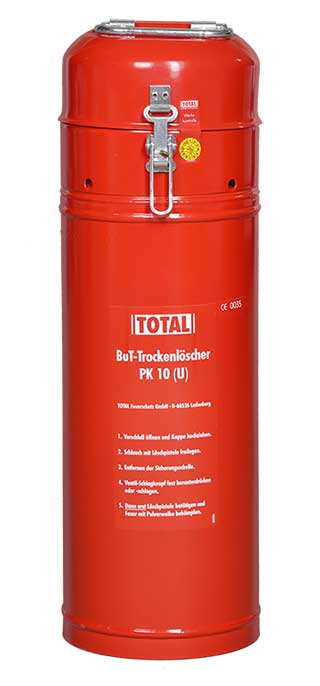 Classic PK 10
In underground mining (i.e. pits), fire safety and explosion protection are vital to personal safety. There needs to be a reliable way to suppress fires in mines, as well as explosions caused by firedamp.
Portable fire extinguishers provided in mine tunnels and underground vehicles must enable even untrained staff to suppress a fire quickly, safely, and effectively. To ensure that fire extinguishers remain undamaged for extended periods in challenging environments of this kind, they must satisfy stringent requirements.
The FLN Classic PK 10 mine and pit fire extinguisher has been satisfying these requirements for decades. It is one of the classic below-ground fire suppression devices and is for both work colleagues and mine rescue brigades.
Documents
Data Sheet > PDF Translation: CS, DA, EL, FI, FR, HR, HU,
&nbsp&nbsp&nbsp&nbsp&nbsp&nbsp IT, SK, SL, SV DE
Optional Equipment
Flexible plastic hoods:
907735: Plastic coating 9kg / l
Floor Stands:
607311: Floor stand for two fire extinguishers 3,6,9,12 kg / l, red lacquered
0253255: Floor stand for a fire extinguisher 3,6,9,12 kg / l, easy to carry, white lacquered
0253256: Floor stand for a fire extinguisher 3,6,9,12 kg / l, easy to carry, electro galvanized
607310: Floor stand for a fire extinguisher 3,6,9,12 kg / l, red lacquered
Sheet Metal Protection Cabinets:
907480: Sheet metal cabinet, 2 fire extinguishers up to 12 kg, door can be sealed with rotating handle, with slanting roof; Red Outside dimensions: H755 x B600 x T220 mm
907470: Brass cabinet HL070, red, with sloping roof, without back wall, door with rotary handle and sealable; Outside dimensions: H730 x B370 x T240 mm
Plastic protective boxes:
907697: Protective cover crystal, gray base, transparent cover, panic closure, outside dimensions: H875 x B355 x T240
907695: Protective cover crystal, gray base, transparent cover, panic closure, outside dimensions: H715 x B310 x T230
907754: Rimbox 155, red lid with viewing window, robust design; Outside dimensions: H674 x B313 x T255
607100: Plastic box 9 / 12kg HL040, red, with neuruppin embossing; Outside dimensions: H800 x B335 x T205
607060: Plastic box 6/9 kg, base gray, transparent cover, with neuruppin embossing, outer dimensions: H645 x B320 x T220
Stand Ring:
201149: Plastic foot ring diameter 190 black
Vehicle holder:
0253814: Vehicle holder with storage basket
Specifications
Charging (I): 10
Extinguishing Agent: TOTALIT G CEN ABC
Rating: n/a
Temperature (°C): -20/ +60
Weight (kg): 18
Width (mm): 200
Height (mm): 570
Discharge Time(s):
Effective range (m):
Approvals: Landesoberbergamt (in Germany) and by the
Landesoberbergamt of North-Rhine Westphalia (also Germany)