Products
// Catalogue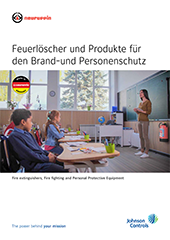 Browse
---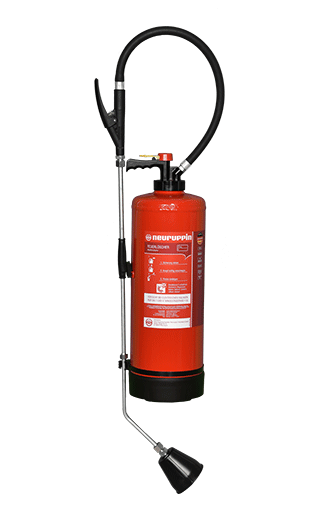 Metal 12 PC D
The Metal 12 PC D is a chargeable fire extinguisher with an internal propellent bottle. After withdrawing the relevant retaining pin, pressing the pushbutton activates the fire extinguisher, applying pressure to the container.
A long extinguisher lance ensures the user maintains a suitably large safety distance. When the fire extinguisher pistol is actuated, the fire-fighting powder sprinkles out of the extinguisher lance without spreading the metal swarf that commonly occurs in practice. This sprinkling action causes oxygen to to be extracted from the dust which suppresses the fire source.
The compact fitting with pushbutton activation is manufactured from seawater-resistant aluminium and is also coated with a black catophoretic plastic paint coating (KTL). This fitting makes operation simple and the cap nut facilitates problem-free service. A spring-loaded overpressure failsafe is built into this fitting. It opens whenever the permitted internal pressure level is exceeded. The jet of extinguisher powder can be interrupted at any time by twisting the extinguisher pistol. This means that even untrained users can dispense powder effectively.
Ease of maintenance is a hallmark feature of this fire extinguisher. The concept eliminates any possibility of the device getting tampered with.
Documents
Data Sheet > PDF Translation: CS, DA, EL, FR, FI, HR, HU, IT, NO, NL, SK, SL, SV DE
Specifications
Charging (I): 12
Extinguishing Agent: Totalit M
Rating: D
Temperature (°C): -30 / +60
Weight (kg): 19.5
Width (mm): 290
Height (mm): 600
Discharge Time(s): 35
Effective range (m): tbc
Approvals: DIN EN3 & ONORM EM3, PED, CE, DIN EN ISO, assured sustainability