Products
// Catalogue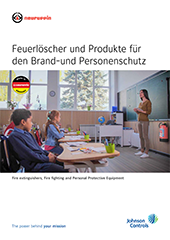 Browse
---
S 50 Free CAFS
Compressed Air Foam Systems (CAFS) are compressed air foam devices characterized by particularly homogeneous foam, a high adhesion of the foam also on vertical surfaces and by a comparatively high throwing distance (also vertical) distinguish. The mixing of the foaming agent with the propellant gas (nitrogen) already takes place at the exit of the extinguishing agent container and not in the nozzle.
All S 50 CAFS models are based on mobile 50 L foam devices, and have a stainless steel container with safety valve, 5 l nitrogen bottles with Pressure reducer, nitrogen supply system and Hoses with foam pipe a uniform construction.
The S 50 Free CAFS uses a fluorine-free foam concentrate. This makes this type particularly environmentally friendly. The fluorine-free additive is stored in a closed concentrate cartridge, which is released only in case of use by the build-up of pressure.
Homogeneous high adhesion foam, even on vertical surfaces

Constant throw over the entire injection time

Stainless steel extinguishing agent tank with safety valve

Fluorine-free foam extinguishing agent

Foam concentrate in separate cartridge
Documents
Datenblatt [DE] > PDF Translation: NL
Optional Equipment
Flexible plastic hoods:
607055: Red Plastic coating for 50kg / l
907740: Plastic coating transparent for 50kg / l
Specifications
Charging (I): 50
Extinguishing Agent: Water + Fluorine-free
Rating: A / II B
Temperature (°C): +5 / +60
Weight (kg): 90
Width (mm): 475
Height (mm): 1030
Discharge Time(s): 110
Effective range (m): 10-12 horizontal; 8 vertikal
Approvals: EN 1866-1 ; CE